Leonid Meteor Shower Watch
November 17th/18th 2001
Brushie Prairie Park
Navarro Mills Lake
Midnight Saturday to 5:00 am Sunday
Navarro College Astronomy class


This yearís Leonid meteor shower promises to be quite spectacular. Predictions call for 1000 to 4000 shooting stars per hour between 4:00 and 4:30 am Sunday morning. (Yes thatís a.m., as in the morning.) The Navarro College Astronomy classes will meet at Navarro Mills lake to watch this event. Anyone else interested is welcome to join us. Dress warmly, bring a lawn chair and blanket and enjoy the show. In the event of clouds, stay home! We will be leaving from the Cook AST Center parking lot at midnight Saturday to drive to Brushie Prairie park, near Pecan Point on the north side of Navarro Mills lake.

To get to the observing site, go west on FM-744 to Brushie Praire.
Turn left (south) on FM-1578.
Turn left at the tee at the end of FM-1578.
CAUTION: There is a boat ramp at the end of the road. DON'T DRIVE INTO THE WATER!

Maps to Brushie Praire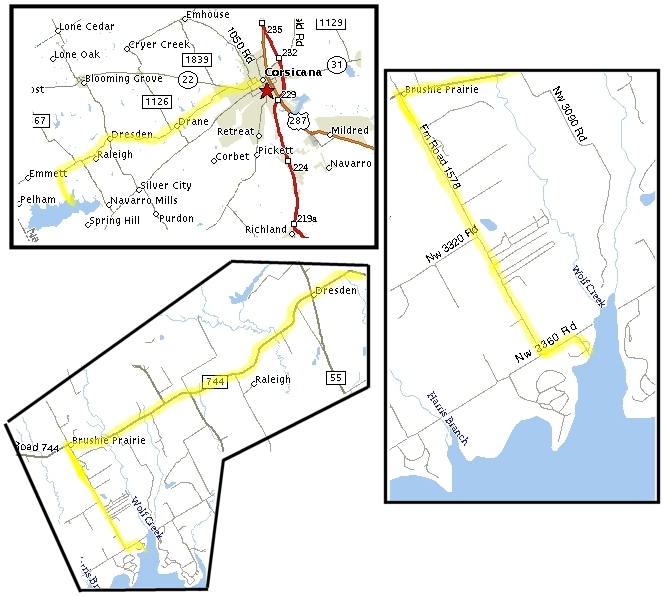 ---
Created on ... November 05, 2001